Gainesville, FL Medical Supplies
Pat's Perfect Fit
Welcome to Pat's Perfect Fit of Gainesville, FL! Our company provides quality and dependable mastectomy apparel and supplies at reasonable prices. At Pat's Perfect Fit, your satisfaction is our top priority.
About Pat's Perfect Fit:
Bath and convalescent supplies
Urologic and incontinent supplies
Mastectomy supplies
Orthopedic soft goods
Compression stockings
Canes and crutches
Cushions and pillows
Ostomy supplies
Wound care supplies
Aids to daily living
Wigs
Brands we carry:
Essential Medical
Bard
Coloplast
Jobst
Nearly Me
Amoena
Jodee
Florida Orthopedics
Contact Pat's Perfect Fit today at 352-377-6060.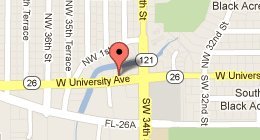 Pat's Perfect Fit
3501 South West 2nd Avenue Suite B.
Gainesville, FL 32607
Located inside Creekside Mall